Sex is like running a marathon, and in a marathon, you have to pace yourself. It's not just your speed that's important, and it's your form. You have to get stronger to last longer.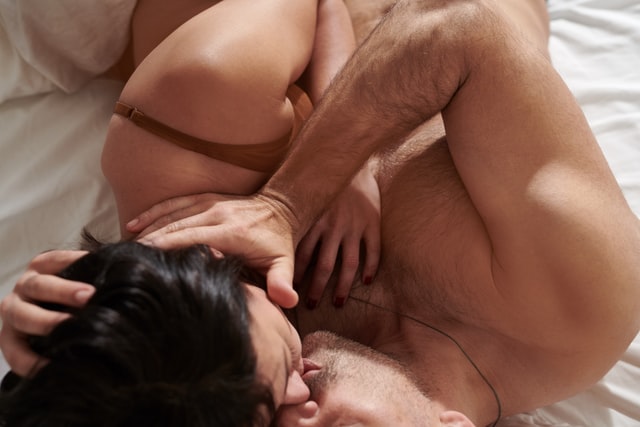 Let's Look At A Few Ways To Turn That Sprint Into A Marathon
1. The cowgirl
If you're a guy, the cowgirl is the perfect position for you and your partner. Lie on your back and allow your partner to straddle you with her legs apart.
How does it help?
This position lets your partner take control. This will prevent you from sprinting and reaching the finish line too quickly. So, just lie back, relax and let your partner do their thing.
2. Spooning
You need to be the big spoon and let your partner be the little spoon. Lift your partner's leg with one hand and enter her from behind.
How does it help?
This activity only allows for short strokes because of the positioning, not allowing you to push too far in long strokes. Typically send men over the edge. So keep it short, and you'll last longer.
3. The girl on top
Like the cowgirl, this one involves you letting your lady take the lead. This one's very simple. You need almost to lie down, but don't go to the sleep position. Your partner should straddle you and bend down so that this time her chest is touching yours.
How does it help?
With her in the lead, you can focus on your own pace while exerting minimal effort. The lesser effort you exert, the longer you last.
4. Face to face
This activity requires some teamwork. You need to lie down on your sides in a way that you're facing each other. Then, lift your partner's leg gently and enter her. This will require some coordination, so make sure to communicate with each other.
How does it help?
This is a partnership effort and relinquishing some control. Your partner will allow you to pace your strokes and not rush through them. Once you're both in the rhythm, you'll have to work together, thus preventing you from finishing off quickly.
So remember, the moral of the story is that to reach the finish line, you've got to pace yourself. Pacing yourself is a healthy way to engage in intercourse that is ultimately satisfying for both partners.